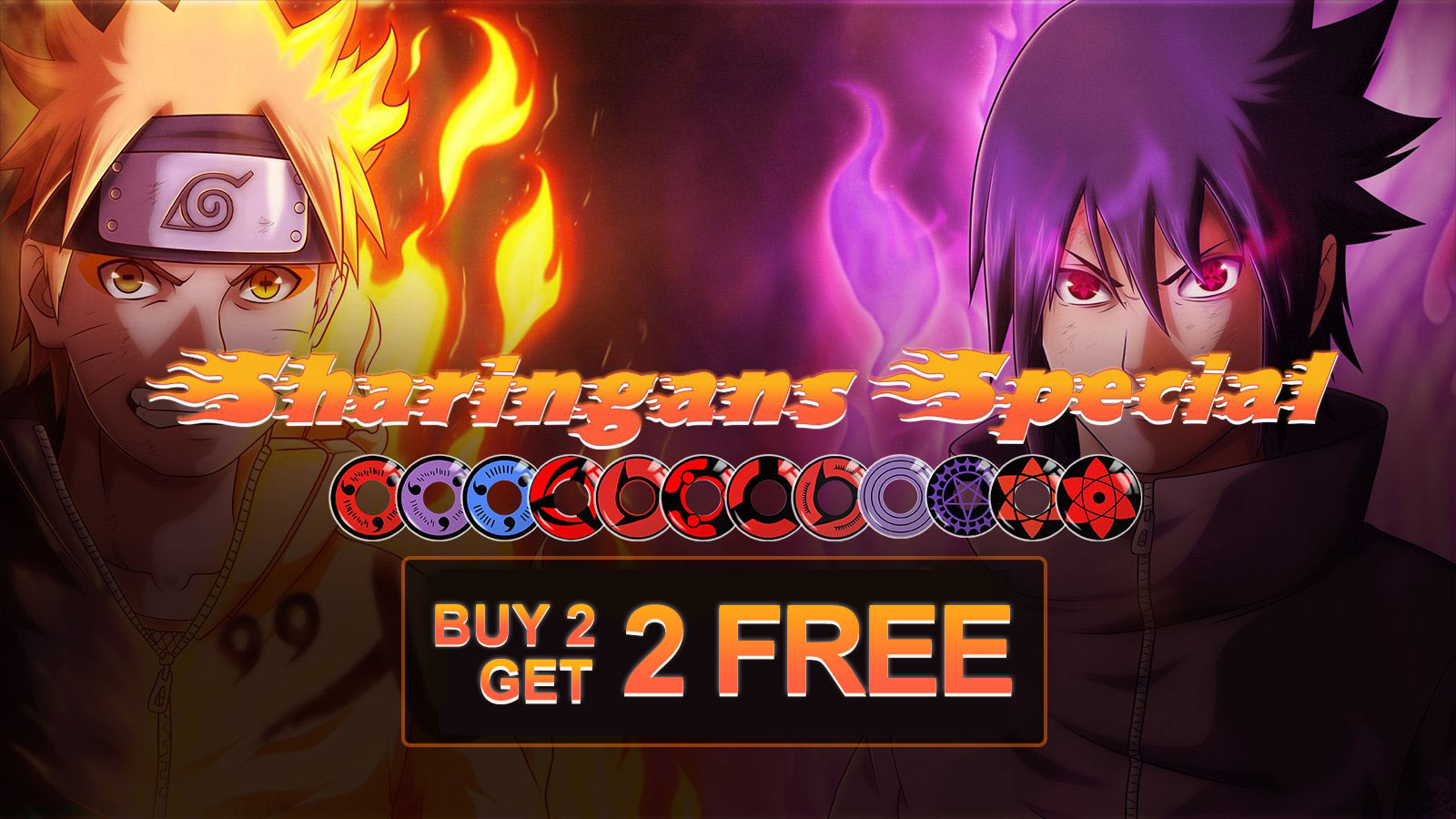 Looking for Sharingan contacts? You can easily play a role of Mangekyou, Kakashi, Itachi, Sasuke Uchiha, Eternal Madara, Shisui, and more with super cool sharingan eyes.
🍥 Sharingan Special Buy 2 Get 2 Free! 
Just place ANY 4 pairs in cart 
and enter the code 2FREE
.
❗❗What's More, FREE Case & Tools for each order!